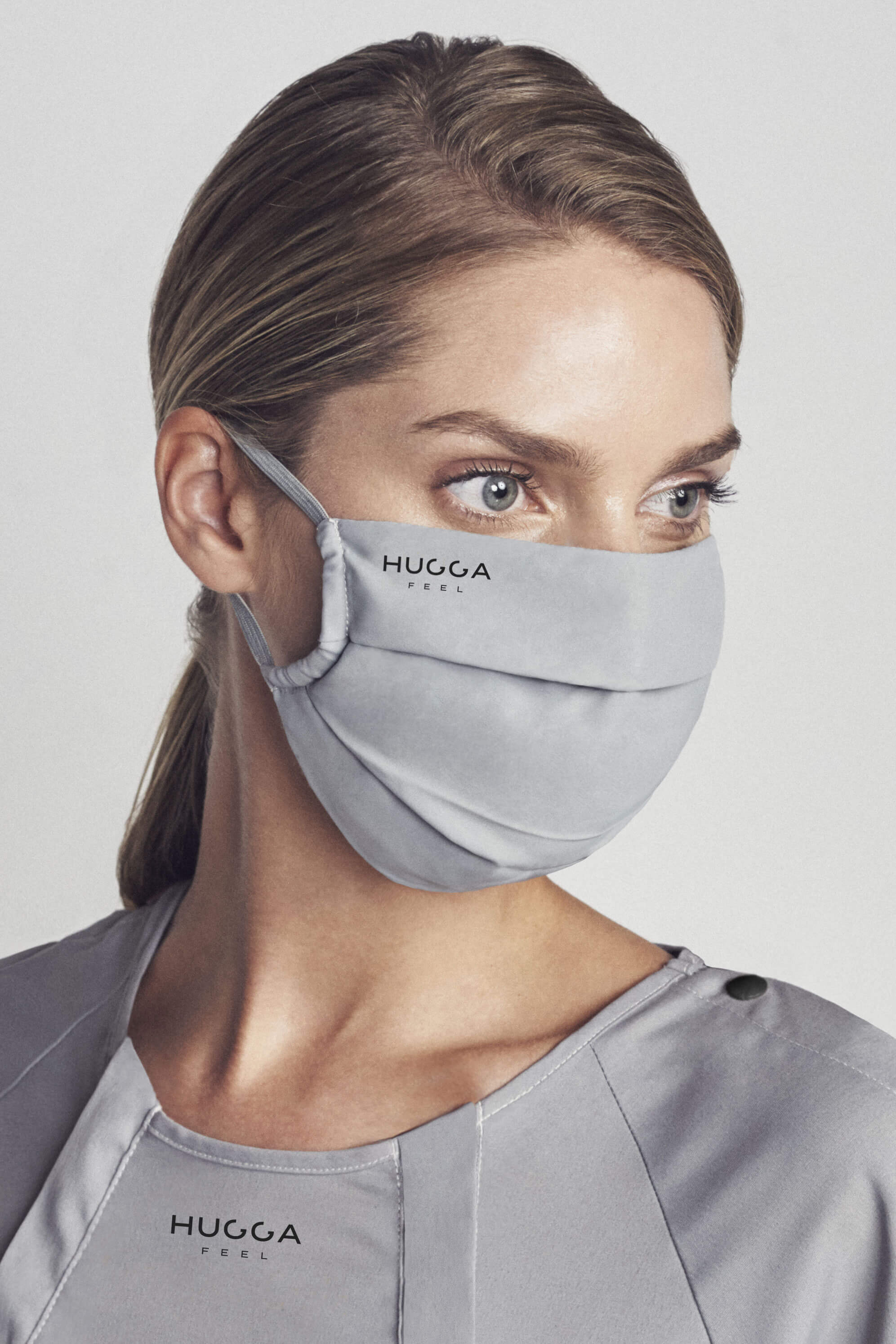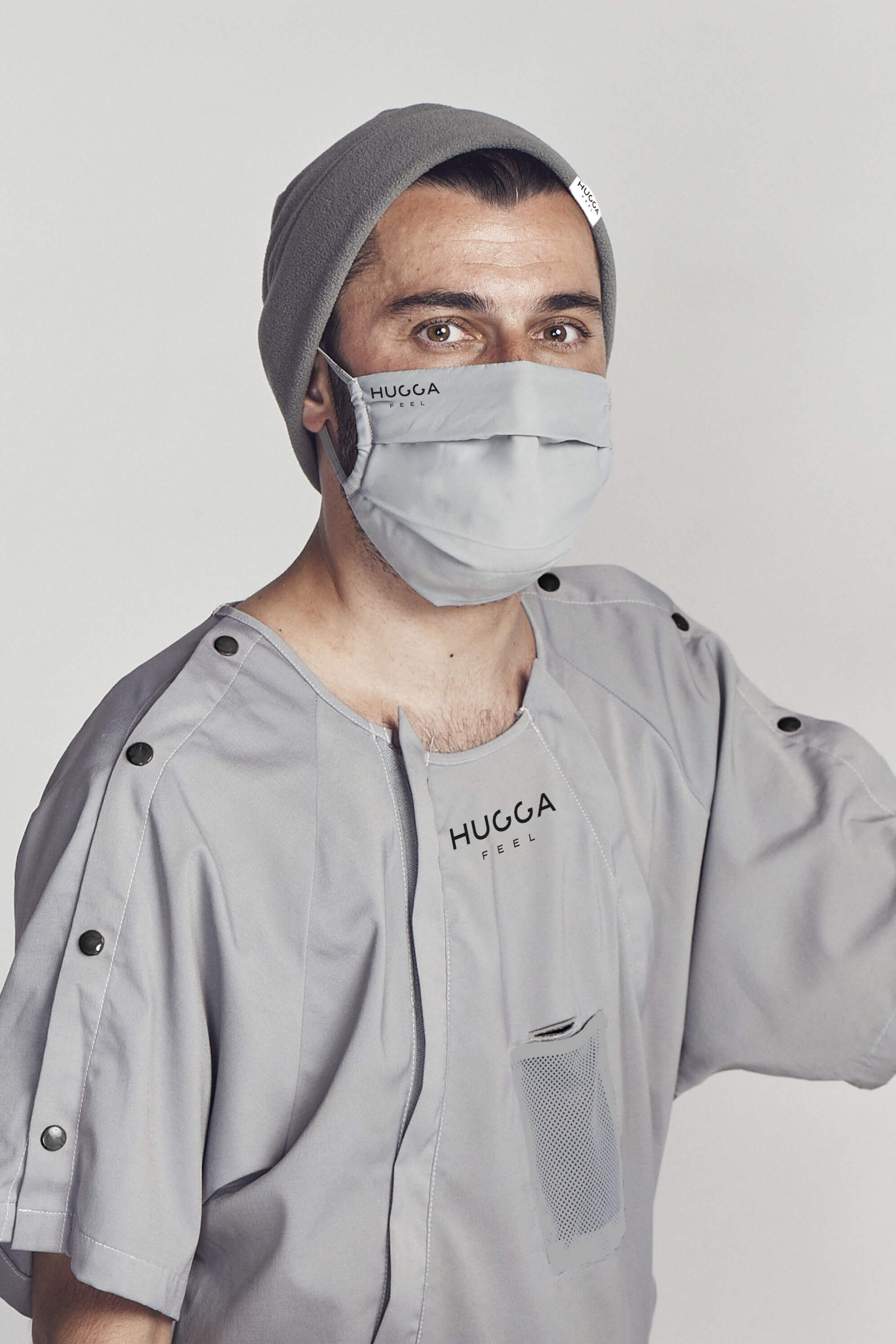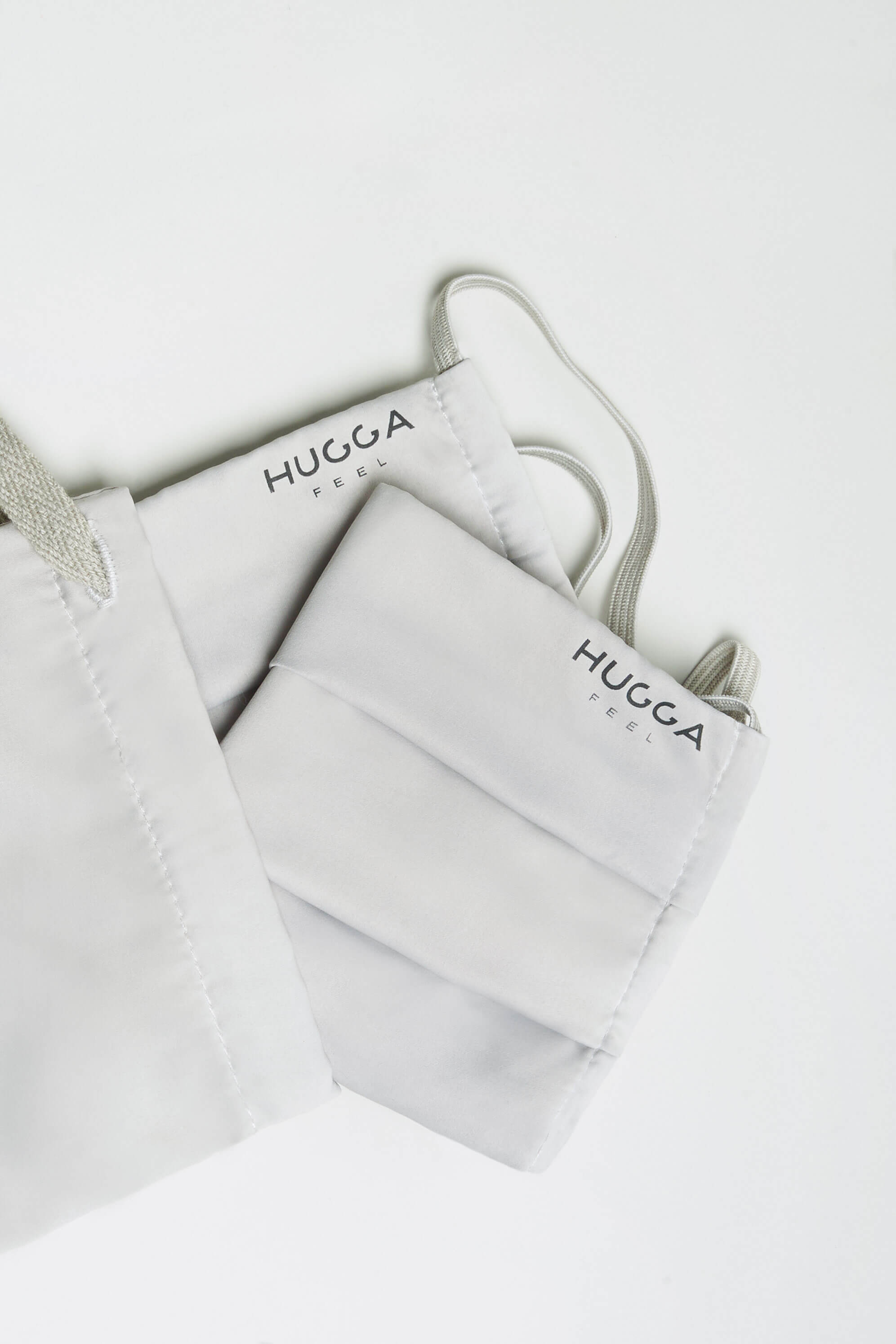 Be a Hero Masks (2 Masks)
Description
Made to go with our Never Give Up gown, our hospital-grade face masks are breathable, hypoallergenic, and soft to the touch. For maximum comfort, we've made the masks with plush, elastic ear loops. And for maximum safety, our masks are double layered and contain a pocket insert for a filter.
Two filters are included.
• Washable
• Reusable
• Tri-fold design
Each order contains 2 masks and 1 anti-microbial pouch. One size fits all.
Shipping
2 Day (2 business days)
Cost: Free for US orders $50 or more
or $5 for US orders below $50

Domestic Overnight 
(1 business day)
Cost: US $20
REUSABLE FACE MASKS WITH FILTERS
As part of our ongoing effort to provide patients with comfortable hospital wear, HUGGA is proud to offer antimicrobial face masks. We hope with these comfortable, washable, and reusable antimicrobial masks, patients can worry less about pesky ear loops and ill-fitting face masks, and focus more on their recovery.
A LITTLE BIT ABOUT OUR REUSABLE MASKS
The "Be A Hero" 2-pack patient masks are made from a hospital-grade, hypoallergenic double-layered fabric that is both breathable and soft to the touch. Within the reusable face masks are pocket inserts designated for added filters. These antiviral face masks also come with one antimicrobial pouch for safekeeping anytime they are not in use.
NOMINATE A PATIENT
In our efforts to support sick and recovering hospital patients, HUGGA will gift an item with every item sold. If you have a loved one in mind that could benefit from our hospital wear, be sure to enter them into our Nominate a Patient Program. This program is your chance to tell their story, and in return, enter them into our monthly entry. If selected, they will win a special HUGGA gift on your behalf.
Whether your loved one can finally see the light at the end of the tunnel or has a long journey ahead, we want to be there for every leg of the journey. Shop HUGGA hospital wear today and help your loved one heal in the comforting hospital apparel they deserve.