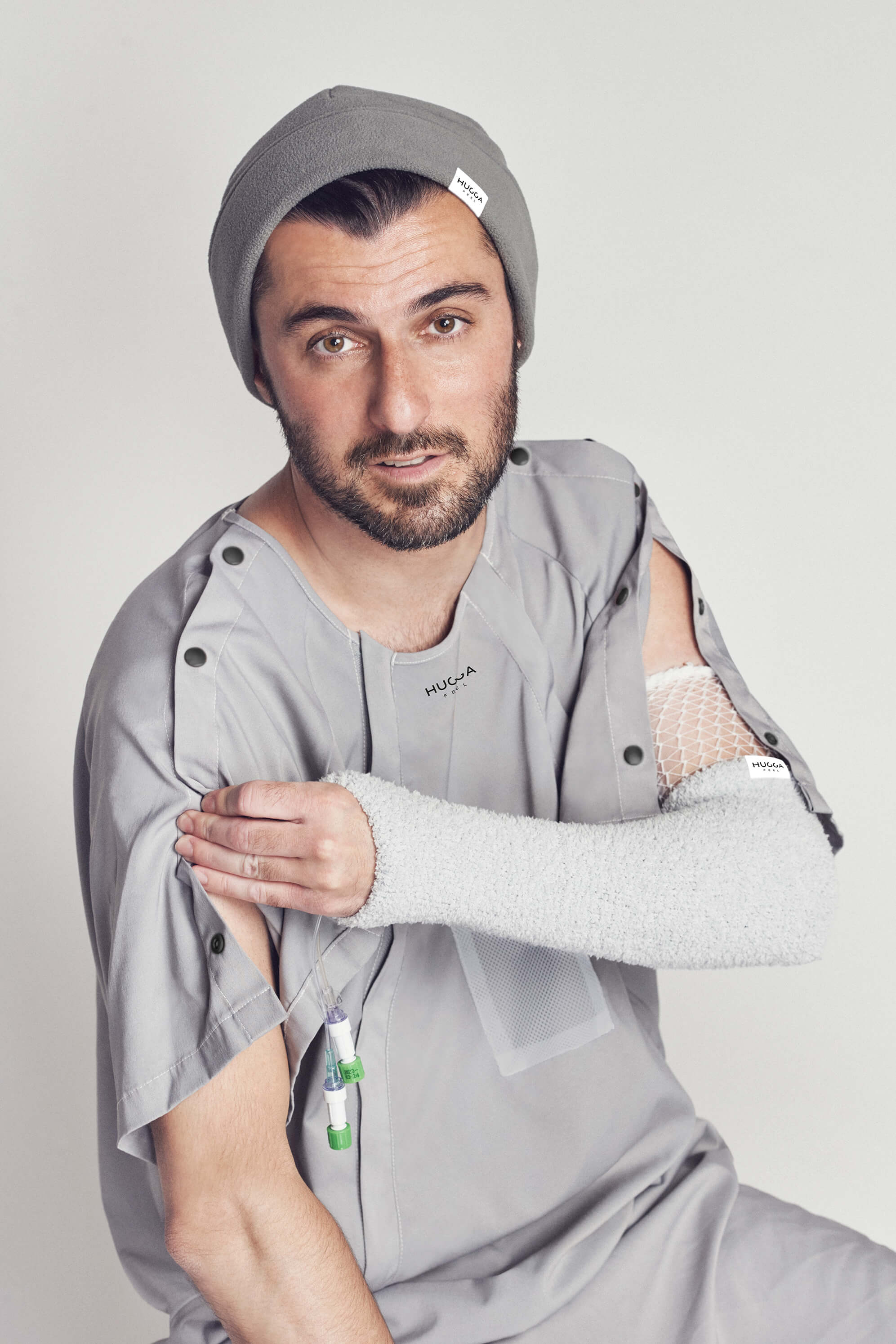 Description
Our fuzzy, plush sleeves are made to warm the forearms and hide those unwanted IVs. To maximize the cozy factor, these fingerless arm warmers are stretchy too. Unlike socks, these sleeves are sold individually. 
Shipping
2 Day (2 business days)
Cost: Free for US orders $50 or more
or $5 for US orders below $50

Domestic Overnight 
(1 business day)
Cost: US $20
HUGGA IV PROTECTIVE SLEEVE
At HUGGA, we're dedicated to making hospital patients feel more at home with hospital wear that encourages recovery. Whether it's the warm embrace of our arm sleeve and Hospital Robe, or the comfort provided by a feel-good Hospital Gown, our Hospital Care Packages and apparel make it possible to give your loved one comfort they crave when they need it most.
The HUGGA arm sleeve (also known as an IV protection sleeve) is a plush and fuzzy sleeve designed to warm the forearms during IV treatments. Your loved one will appreciate the uniqueness of this gift to be worn during their hospital stay on chilly mornings, or during regular chemo or dialysis treatments.
GIVING BACK TO THOSE IN NEED
AT HUGGA, we're not just dedicated to creating IV protective sleeves and hospital wear. We're also dedicated to supporting patients in need by donating a portion of our sales to organizations that help pay for patients' medical bills. 
If you have a loved one that would benefit from our products, be sure to enter them into our Nominate a Patient program. There, you'll be able to share their story for a chance to win a special HUGGA gift that's sure to make them smile.
No matter what battles your loved one is fighting and what obstacles may lie ahead, HUGGA wants to be there for every step of their recovery. Shop our IV sleeve covers and hospital wear today and be part of the positive difference in your loved one's recovery.