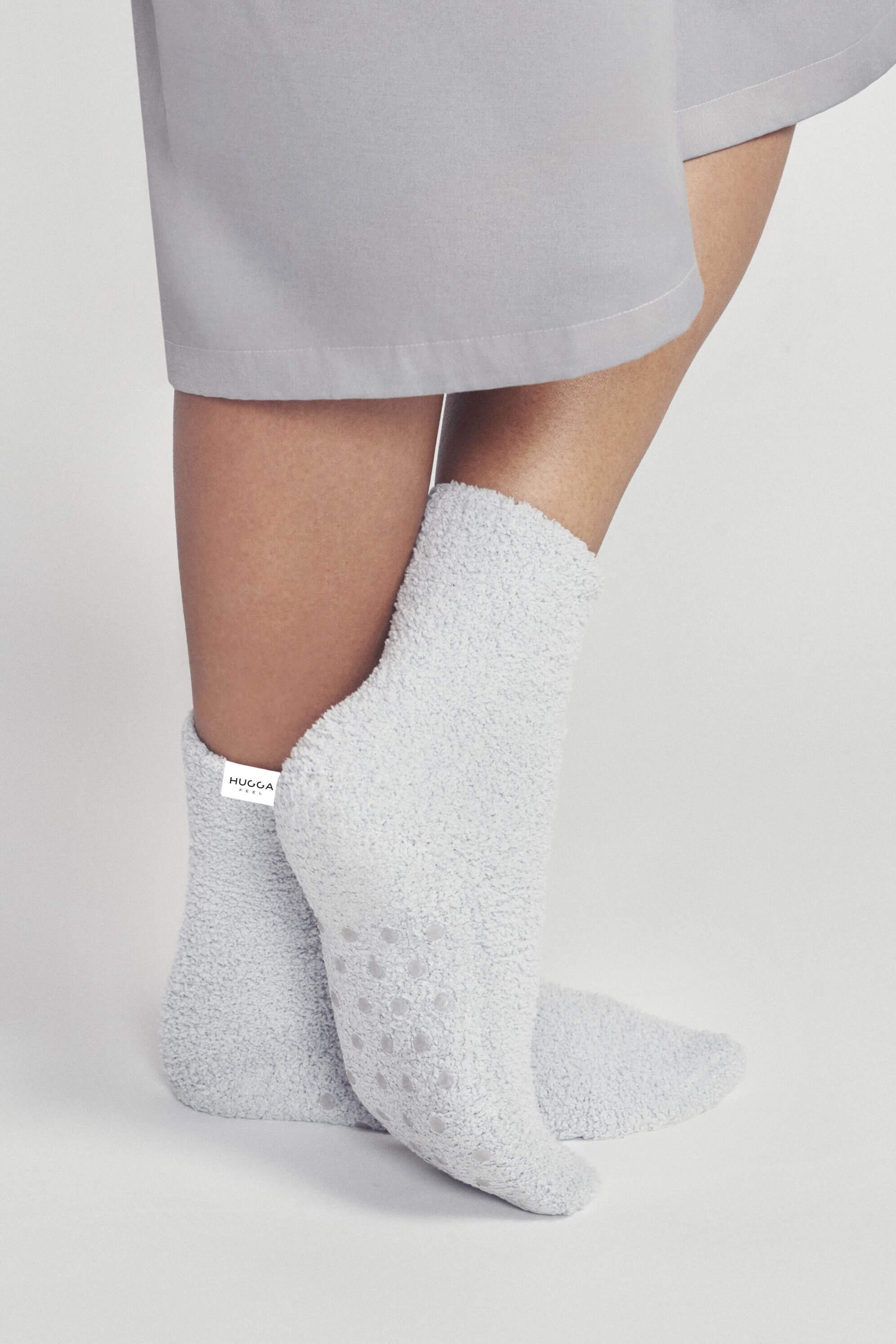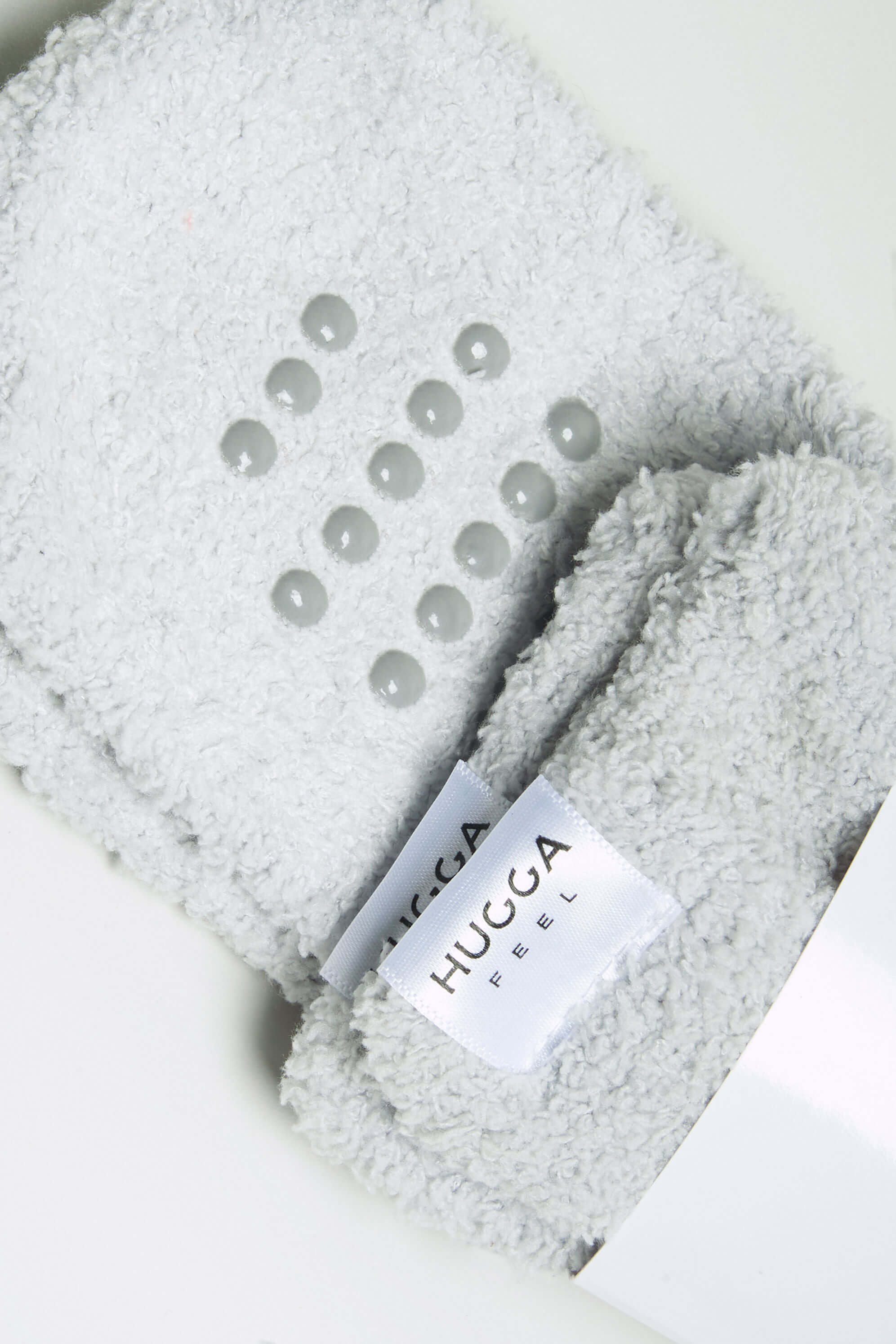 Yonathan's Favorite Socks
Description
Our fuzzy, calf-length socks are like warm hugs for your feet and legs. Every pair features silicon buttons on the bottom to prevent slipping. Made with the plushest cotton and designed to last, these socks will likely remain a favorite long after the hospital stay is over.
One size fits all
Features and Material
• 95% Polyester
• 5% Spandex
Shipping
2 Day (2 business days)
Cost: Free for US orders $50 or more
or $5 for US orders below $50

Domestic Overnight 
(1 business day)
Cost: US $20
Yonathan's Favorite Socks
THE HUGGA DIFFERENCE
HUGGA HOSPITAL SLIPPER SOCKS
At HUGGA, we're on a mission to bring the feeling of home to patients during their hospital stay. That's why in addition to our hypoallergenic Hospital Gowns, cozy Hospital Robes, and Fleece Lined Cancer Beanies, we've created hospital grip socks designed to give your loved one the warmth and comfort they deserve during recovery.

Yonathan's fuzzy socks are calf-length hospital grip socks designed to feel like warm hugs on your loved one's feet. These hospital slipper socks feature silicone buttons on the bottom to prevent slipping and plush cotton to keep feet warm and cozy against the cold, hard hospital floor.
WHAT MAKES HUGGA DIFFERENT?
Since youth, HUGGA founder Yonathan has suffered from acute Crohn's Disease, spending much of his childhood in and out of the hospital. His journey allowed him to experience firsthand the isolation, disconnect, and emotional suffering many hospital patients endure, starting with uncomfortable hospital gowns and socks. He knew something had to change, so he set out to create comfortable hospital clothes and non-slip hospital socks to help patients feel a little more at home during their recovery.
GIVING BACK TO THOSE IN NEED
In addition to creating cozy socks and comfortable hospital wear, HUGGA also strives to put a smile on patients' faces in other ways. Whether you gift a pair of HUGGA hospital socks or a Personal Care Package to your loved one, we'll donate a portion of the proceeds to organizations that help patients pay their medical bills.
Our Nominate a Patient program is another way we try to give back to the warriors in your life. When you nominate your loved one by telling their story, they'll be entered into our monthly giveaway to win a special HUGGA gift that's sure to put a smile on their face.No matter what your family member or friend is going through, give them the gifts that say "You Got This!" with HUGGA hospital wear. Shop today to be part of the positive change in your loved one's recovery!